For a young professional, apprentice or business owner, being recognised by a business awards programme is a great way to boost your confidence and reflect on your achievements.
But when it comes to sitting down and writing an application, it can be hard to know where to begin.
With the Generation Next Awards now open for entries, marketing officer Jasmine Thompson shares the team's top tips on writing a winning application.
1. Read the question carefully
This may seem like an obvious one, but ensuring you tick the box of everything the application is asking you for will increase your chances of being shortlisted.
This requires you to concentrate on what the question is asking of you, and back up your answer with examples in your work. Make sure your answer is concise and addresses the point of the question.
2. Provide examples
Real-life examples are a crucial aspect of an award entry in backing up your answers.
This can include case studies, facts and figures – or even documents, images and videos that you can attach to the application submission.
This will help the judges understand you and your work more, and validate your actions.
3. When applying for multiple awards, don't copy and paste content
We know awards application writing can be time-consuming, but it is noticeable when content is copied and pasted in multiple entries.
Be original in your writing – this will make your entry stand out from the crowd.
4. Review your application
Make sure there are no grammatical errors in your submission by checking it over multiple times. You can also get a colleague or a friend to look over the entry before you submit it.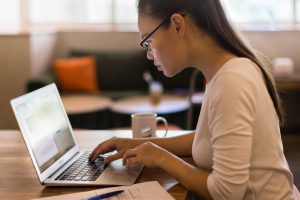 5. Stand out from the crowd
Think about what makes your achievement truly outstanding. This is when a critical friend can help you – show them your application because what you consider as a "minor" achievement could be your ticket to the shortlist, and they'll help you identify it.
This is when you should also make the most of the additional attachments you can add to your application.
Gen Next tip: For the Generation Next Awards, you can submit a video which you can use to tell the judges more about yourself. Take advantage of this as it could be a great way to showcase you at work, or a project you have been instrumental in delivering. Make sure the video is the correct file type and looks professional!
6. Know the awards programme
Make sure you know the awards programme you are entering. Take a look at past winners and finalists to determine what qualified them to succeed the way they did.
This could give you an idea of what achievements of your own you should talk about in your entry. It will also help you mould your entry to the vision of what the awards are trying to achieve.
7. Don't rush
Awards application processes are usually open for a number of weeks so use this time wisely. Download your application in the early days and spend time perfecting it.
If you leave it to the last minute and rush your writing, the chances are that you will forget about a vital achievement or miss the deadline completely, and your hard work over the past year could go unrecognised.
8. Go for it
Even if you don't think you're good enough to make the shortlist, there is always a chance that someone on the judging panel will. You have nothing to lose by entering.
Your application will be shown to senior businesspeople so it is also a great opportunity to gain some feedback on what you are doing and get your name out there.
The Generation Next Awards are currently open for nominations, and applications close on 3 May. The programme is open to both members and non-members of the network, and will be celebrated on 14 July at Bustler Market in Derby.
Generation Next is a support network by East Midlands Chamber for young professionals aged between 18 and 35 based in the East Midlands. Its membership package gives young workers access to its events programme – which connects delegates with likeminded individuals, as well as leading business professionals from across the region, to build their networks and skills.