East Midlands unemployment rate drops creating ample of work opportunities across industries.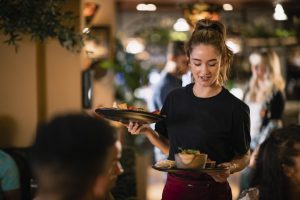 The proportion of unemployment has remained below the national average, stated on the latest figures revealed by the latest regional labour market report, between June and August 2021 was 4.3%, down by 0.1% compared to between May and July due to the Pandemic.
East Midlands Chamber chief executive Scott Knowles said: "After some concerning numbers at the beginning of this year, the unemployment rate appears to have stabilised as Covid-19 restrictions have been rolled back.
Allowing industries that are heavily represented in our region's economy – including hospitality, retail, and leisure and tourism – to finally reopen fully.
Opportunities available
East Midlands Chamber welcomed Chancellor Rishi Sunak's confirmation the Government's employment programme will continue to fund new starters on the six-month job placements until 31 March 2022, rather than the original 31 December 2021 end date.
This means it will continue to accept applications from employers and gateway organisations, such as the Chamber – which has already helped to create and fill more than 1,000 vacancies for 16 to 24-year-olds on Universal Credit or at risk of long-term unemployment – until 17 December this year.
Diane Beresford "The Kickstart Scheme has been a lifeline for them to get the skills and work experience that will be vital to their future prospects, and this extension will enable potentially hundreds more people to make the first crucial steps in their career."
The latest Kickstart vacancies can be viewed at www.emc-dnl.co.uk/kickstart-vacancies