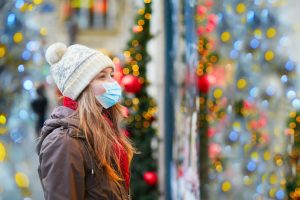 Responding to the Government's announcement that it will bring in new Covid-19 restrictions as part of its winter 'Plan B' for dealing with the pandemic, East Midlands Chamber (Derbyshire, Nottinghamshire, Leicestershire) chief executive Scott Knowles said: "It felt like the days of a start-stop approach to the economy had passed, so this announcement will come as a bitter blow to many businesses that had been looking ahead to the festive period with a bounce.
"Remember, Tier 3 restrictions last year meant Christmas was cancelled for many businesses in our region, particularly those in hospitality, retail and leisure.
"Given the importance of this season to those sectors, these coming weeks are critical to their future prospects, and any restrictions that act as a barrier to business continuity or capacity will be massively detrimental.
"Many organisations have spent a great deal of energy and money on making their workplaces Covid-secure, as well as in encouraging employees to feel confident about returning, so the mandate to work from home sends a troubling message.
"These restrictions must be met by immediate and effective Government financial support for all affected firms, while we expect it to follow the data to act swiftly in rolling these restrictions back at the earliest possible opportunity.
"We're at a very delicate moment in the economic recovery, with our latest Quarterly Economic Survey for Q4 2021 showing a slowdown across every economic indicator in the East Midlands. We can't afford to squeeze the brakes on any tighter, and it's up to Westminster now to reassure businesses that this won't be a prolonged return to a restricted way of life."
What are the new measures for England?
From Friday 10 December:
Facecoverings will be mandatory for most indoor public venues, including places of worship, cinemas and theatres
Masks will not be needed in venues "where it is not practical to wear them", such as restaurants and gyms.
From Monday 13 December: 
People should work from home "if they can".
From Wednesday 15 December: 
Subject to parliamentary approval, people will need to show their NHS Covid Pass – showing their recent negative lateral flow test or vaccination status – to gain entry into: nightclubs, indoor unseated venues with more than 500 people, unseated outdoor venues with more than 4,000 people and any venue with more than 10,000 people.
To read more about how the new measure will affect the rest of the UK, click here.
Generation Next brings together leaders from across Derbyshire, Nottinghamshire and Leicestershire to talk about the topics in business you need to know about. Its membership package also gives young workers access to its events programme – which connects delegates with likeminded individuals, as well as leading business professionals from across the East Midlands, to build their networks and skills. For more information on how to become a Generation Next member, click here.