By Amy Kopyrko, East Midlands Chamber Sustainable East Midlands policy officer
Christmas is the time for love and cheer, and a time for making memories to last through the year. Christmas is also a time for giving and receiving presents and while many of us receive the gifts that we have been dreaming of, many are gifted with items that aren't really their kind of thing.
According to a survey carried out by Barnardo's in 2019 47% of adults said they received gifts that they don't want and will never use. A further 36% said these gifts get placed in a cupboard to be forgotten about.
One in 10 of people who didn't donate unwanted gifts to charity claimed that it was because they wanted to keep them to pretend to the gifter that they use the item, and 20% said they would feel too guilty to pass on unwanted gifts.
Clutter on the other hand can have a significant role in the way we feel about our homes and workspaces, leaving us feeling anxious and stressed. A 2020 YouGov survey also found that the majority of people would not be upset if someone had regifted a present they had given to them.
Regift
The stigma associated with regifting is something that we need to break, we've all heard the phrase "one man's trash is another mans treasure". Regifting means that you haven't thrown the item out and added to landfill and haven't increased your carbon footprint by getting in the car and purchasing a new item. Regifting is the greenest gift of all.
Donate
If re-gifting isn't for you and you have been gifted an item that doesn't spark joy, you can donate it. Donating good quality items to your chosen charity shop can help to raise vital funds for their cause.
Out of the nine most common items cited by a YouGov survey, the majority would be appreciated at your local charity shop.
The most common unwanted gifts were:
Novelty items (59%)
Cosmetic sets (47%)
Candles (41%)
Cookbooks (40%)
Bath sets (38%)
Household items (30%)
Socks (19%)
Clothing and accessories (13%)
Food and drink (10%)
There are also some specific initiatives for items. The Hygiene bank collects new personal care items including deodorant, shower gel, shampoo and makeup. The project distributes these items to a mix of organisations who support those in poverty. These products can also be donated at your local Superdrug beauty spot.
Local charity Help the Homeless Leicester accepts new socks and underwear for clothing aid for the homeless and rough sleeping community.
Nottinghamshire Hospice is also grateful for good quality clothing, homeware, accessories, books, music and art, toys and many more items. Each bag donated on average raises £25 to £30 towards patient care – so if you live in Nottinghamshire giving to your local store can really make a difference to the fantastic work the hospice does.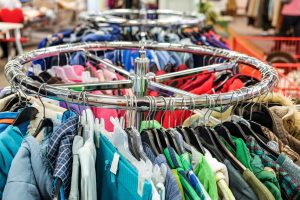 Sell
Another way to de-clutter those unwanted toiletry sets or slippers is to sell them. You can use apps like Vinted, Ebay or Facebook marketplace to sell items Brand New with Tags (BNWT). And if selling these items makes you feel a bit guilty, you could sell and donate the proceeds to a local cause, like Chesterfield Samaritans, where your donation can contribute to the important work they do to support people in crisis.
Selling giftable second hand can make a huge difference to those on a tight budget buying for friends and families, so it's a win-win. So don't let unwanted gifts gather dust, regift, donate or sell this Christmas.
Generation Next brings together leaders from across Derbyshire, Nottinghamshire and Leicestershire to talk about the topics in business you need to know about. Its membership package also gives young workers access to its events programme – which connects delegates with likeminded individuals, as well as leading business professionals from across the East Midlands, to build their networks and skills. For more information on how to become a Generation Next member, click here.