After a video emerged on social media showing West Ham and France footballer, Kurt Zouma, physically abusing his cat, Beth Bearder, solicitor in the employment team at Nelsons and Generation Next champion, discusses what actions an employer can take against employees for misconduct outside of work.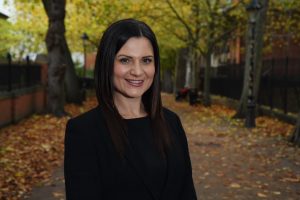 The video saw Kurt Zouma kicking and slapping his cat. The following day, West Ham manager, David Moyes, came under fire after Zouma played in the football match against Watford.
Over the weekend, Zouma did not play against Leicester City due to illness, with Moyes insisting it was not due to stress.
West Ham has opted to fine the player two weeks' wages, understood to be in the region of £250,000, with the money set to go to animal welfare charities.
More than 270,000 people have signed an online petition calling for Zouma to be prosecuted.
Adidas announced it has ended its deal with the player, and several of West Ham's sponsors, including Vitality, have suspended or ended their respective deals with the football club.
After the video was released, animal charity, the RSPCA, took action and removed both of Zouma's pet cats from him. Zouma is likely to be charged "within days" by the RSPCA and is unlikely to receive his two cats back.
In 2021, tough new animal protection laws were introduced in Zouma's home country France, meaning that the "mistreatment of animals" is now punishable by up to four years in prison and a fine, equivalent to £50,000.
When can disciplinary action be taken for misconduct outside of work?
In most cases, the actions of an employee outside of work should not concern their employer. However, when the actions outside reflect or impact the business in a negative way, such as damaging the employer's reputation or posing a risk to health and safety, then these can be justifiable reasons for an employer to take disciplinary action.
If an employee, for example, like in this case, threatens the reputation of the company, such as West Ham, then an employer would be justified in invoking their internal disciplinary procedure.
Disciplinary action is likely to be justified when an employer can show that their employee's misconduct outside of work directly contributed to:
Customer/client complaints;
Negative publicity;
Lost business; or
Breaching the duty of mutual trust and confidence between employer and employee.
In this case, Zouma has contributed to all four points due to 270,000 people signing a petition in the UK for him to be sacked from the club, the club receiving an explicit amount of negative publicity, and the club losing business from sponsors pulling out or suspending their contracts.
All of these points would be justifiable reasons for an employer to potentially dismiss one of their employees for misconduct outside of work. However, it is ultimately down to the employer to decide on whether to dismiss an employee for misconduct outside of work and such a decision has to fall within the "band of reasonable responses".
It is important that employers follow fair procedures when it comes to misconduct outside of the workplace.
If it is the case that the misconduct had no impact on the worker's employment and they were dismissed for such misconduct, then the individual could bring an employment tribunal claim for wrongful or unfair dismissal, if they have more than two years' service.
Generation Next brings together leaders from across Derbyshire, Nottinghamshire and Leicestershire to talk about the topics in business you need to know about. Its membership package also gives young workers access to its events programme – which connects delegates with likeminded individuals, as well as leading business professionals from across the East Midlands, to build their networks and skills. For more information on how to become a Generation Next member, click here.