Breaking down the "fear factor" around diversity via education and making adjustments to how new staff are recruited are among the practical changes employers can make to create more inclusive workplaces.
These were some of the key findings by East Midlands Chamber and housing association emh group at a roundtable they jointly hosted to gather more intelligence about how to support businesses in establishing an equality, diversity and inclusion (EDI) strategy.
It follows research published in March that found 48% of East Midlands businesses have a dedicated EDI policy in place, with 68% saying it can contribute to successful business plans and 55% agreeing it was an important part of their leadership strategy.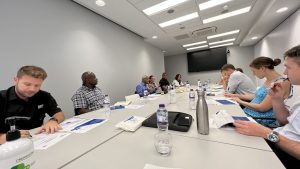 Better workplaces, improved decision-making and increased innovation were among the benefits cited by companies engaged with EDI.
The roundtable, held on Tuesday at emh group's office in Coalville, featured input from organisations including law firm Freeths, ER Recruitment, De Montfort University, manufacturer Hardy Signs and social enterprise Access Rating.
Following on from the session, the Chamber and emh group will work with other partners to develop greater support for those wanting to do more to develop an inclusive workplace.
East Midlands Chamber director of resources and EDI lead Lucy Robinson said: "It's become increasingly clear that engagement with EDI is no longer just another bullet point in a company's benefits package but is now business-critical.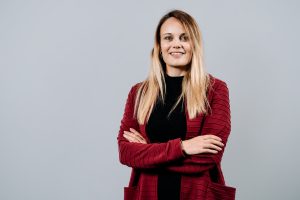 "At a time when four in five East Midlands businesses attempting to recruit are struggling to fill roles, we should be doing all we can to widen our labour pool by being more inclusive in our approaches to recruitment – beginning from how we advertise jobs and conduct interviews.
"A happy workforce is also one that is more likely to stay in a job. We've heard lots about the 'great resignation' post-lockdown so creating a more inclusive work environment – where people are given a continuous education that encourages open discussion and breaks down the unconscious biases we all have – will go a long way to helping organisations retain their best people."
Chan Kataria OBE, chief executive at emh group, said: "Diversity is a unique selling point for the East Midlands, which has the most diverse communities outside London.
"This is something we recognise at emh group, which is why we have engaged in a variety of initiatives in recent years – from supporting more women to take up boardroom positions to deploying the 'Rooney rule' to put forward more people from minority backgrounds in interviews for senior positions.
"After gathering some very useful data, we now want to go beyond the numbers and understand how we can showcase businesses already succeeding in this area and share best practice so that our region can become a standard-bearer for the EDI discussion."
Generation Next vice chair Daniel Nikolla represented the network and his company Hardy Signs at the roundtable, where he stressed the importance of involving young businesspeople in EDI policy implementation.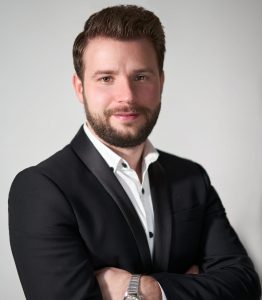 "The perspectives of young professionals and the manufacturing sector are key in shaping the Chamber's EDI support moving forward," he added.
"Equality, diversity and inclusion mean different things to different generations, and it is important to engage with young businesspeople to access very fresh perspectives and ideas.
"In my view, businesses and policymakers should equip their young talents with the tools required and give them the freedom to implement them in their businesses and workplaces.
"Generation Next and Hardy Signs will be firm allies to the Chamber and emh group in their road to supporting businesses implement new EDI strategies."
On 12 October, Generation Next is running a webinar on inclusion in the new workplace, where Dr Andri Georgiadou, associate professor at Nottingham University Business School, will discuss how young people can be a change-makers in creating inclusive work environments. Non-members can attend their first event for free before signing up to Generation Next membership. Find out more.