The Generation Next mentoring scheme connects members to leading business professionals from across the East Midlands. Participants gain the skills and knowledge needed to progress in business by learning from the advice past down by our mentors.
But who are they? In this blog, we are finding out more about the Generation Next mentors who have volunteered their time to be part of the scheme.
Anton Letton
Solicitor at Shakespeare Martineau
Anton specialises in dispute resolution and professional negligence. Although he works in the firm's Nottingham office, he has clients across the country including individuals, SMEs and large PLCs.
He studied at the University of Leicester and De Montfort Law School, and after completing his studies, worked at a firm based in Derby for two years. Anton also has experience of public sector work from an internship he completed for a local district council.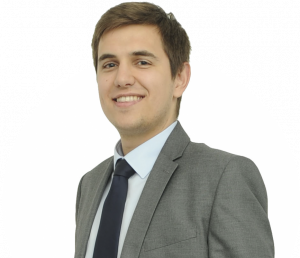 David Park
Associate dean and director of executive education at Nottingham University Business School
David is an experienced entrepreneur and mentor. He have a wealth of relevant entrepreneurial experience gained in the UK and New Zealand including starting and running innovative businesses in a variety of sectors; raising start-up funds ($multiM); growing effective, multi-disciplinary teams, collaborating with FTSE/Fortune corporates, and completing multi-million licensing deals.
Currently, he is mentoring the founders and senior managers at a variety of UK-based start-ups and is also increasingly leading a variety of University of Nottingham-based activities in current roles that include, associate dean (external engagement) and director of executive education at Nottingham University Business School, professor of practice (entrepreneurship) and entrepreneur in residence.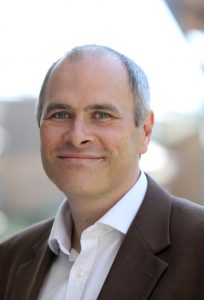 George Oliver
Director at 1284 Ltd
George is the founder of corporate communication agency 1284. Prior to founding his Loughborough-based company, George spent 15 years as a journalist. He worked for FTSE250-listed Reach, the UK's largest news publisher, serving as editor of the Leicester Mercury from 2016 to 2020.
George is an advocate of CPD and has been both mentor and mentored over the years. He believes there is real value in having guidance from an experienced person when working as a young manager or new business leader. George remains in regular contact with those who have mentored him since he was a junior reporter 17 years ago – including guest lecturing for his former boss on the journalism programme at the University of Derby.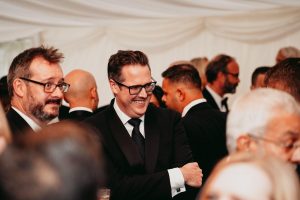 Ian Sharpe
Retired finance director/general manager
Ian is a fellow of the Association of Chartered Certified Accountants and holds an MBA from Henley Management College.
Over the course of his career, he has successfully turned around failing companies and created new businesses, working in both large multi-national companies and small entrepreneur-led businesses in the aerospace, power generation equipment and renewable energy industries.
Ian believes that mentoring provides a "critical friend", to provide feedback on the mentee's current performance and behaviours, and helps develop the skills and attributes required to perform at the next level.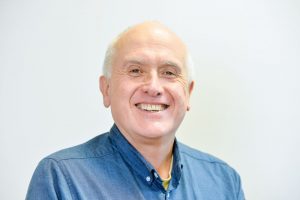 Jason Roper
Digital technology adviser at East Midlands Chamber's Digital Upscaler programme
Before joining the Chamber, Jason worked for BT and Openreach for the best part of two decades, has been a start-up company director, supported a substantive and diverse range of SME's regionally, worked in research and development with local universities and has a broad and successful career in people-centric digital transformation, from start-up to international enterprise.
Jason is a massive advocate of academic learning, but believes knowing how to react, adapt and navigate a career requires understanding and insight from experience and encounters that a good mentor will use to nurture and grow their mentee – "a great mentor will help you find your why" (Simon Sinek).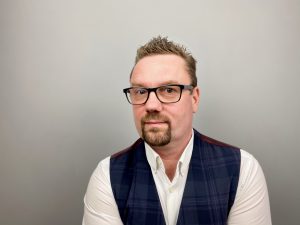 Mark Ross
Business adviser manager for D2N2 Growth Hub
Mark is an experienced company director and business consultant who brings a wide breadth of interdisciplinary skills and European Funding experiences. He is a future thinker with the ability to innovate and understands the market and business challenges facing growth hub clients.
For Mark, mentoring is important because it is a way of paying forward and backwards to new business owners, and believes it develops great skills in guiding people to reach their potential.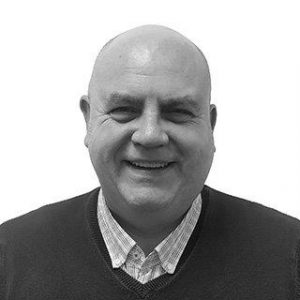 Michael Charlesworth
Retired international sales and marketing manager
Michael comes from a hands-on commercial background and enjoyed a 40-year career in international sales and marketing.
He has covered every aspect of business from organising his own trips, carrying out market research, analysing sales and profit figures, liaising with product development and factory and organising exhibitions, to name a few.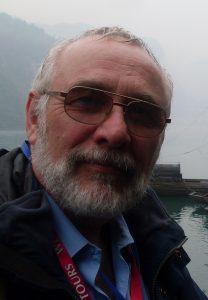 Theo Kirk
Director of people and operations at Express Recruitment
Theo joined Express as a recruitment consultant 2014, where she was quickly promoted to division manager a year later, then once again to operations manager before reaching director level at just 27 years old. She has picked up some key industry qualifications along the way, in areas such as HR, mentoring and sales.
While evolving in her career, Theo has naturally mentored people to take over various operations in the business, and finds it adds to her job satisfaction. Like most business leaders, Theo has experienced unwelcome bouts of imposter syndrome, and has found that having regular one-to-one time with colleagues, peers, and friends has given her the reassurance and direction needed to tackle the commercial world.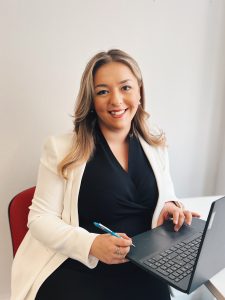 If you are a business leader working in Derbyshire, Nottinghamshire or Leicestershire and would like to share your expertise with the next generation of business, you can enquire to become a Generation Next mentor, here.
Generation Next members can register for the mentoring scheme through the members-only portal on our website. If you are interested in registering but are not a member of the network, get in touch with the team at gennext@emc-dnl.co.uk to sign up, where you will also have the opportunity to build a professional network through the Generation Next events and socials.