National wholesale full fibre provider ITS Technology Group (ITS) has partnered with Generation Next to continue to fulfil its commitment to support local communities across its transformational gigabit-capable network footprint.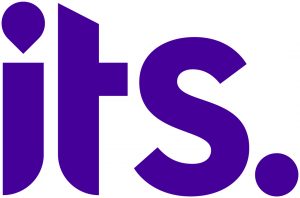 Facilitated by East Midlands Chamber, Generation Next runs a series of networking and educational events led by business leaders across the region, alongside a mentoring scheme and document library, to develop its members' professional networks and skills.
Kicking off its partnership, ITS is sponsoring the Volunteering & Charitable Impact category at the Generation Next Awards which will be celebrated on 13 July at Bustler Market in Derby. The company is also funding an inaugural Generation Next conference to be held in October.
East Midlands Chamber's director of resources and Generation Next lead Lucy Robinson said: "We are thrilled to welcome ITS Technology Group on-board. Without our vital partnerships, the work we do to support young professionals in the East Midlands would not be possible. We truly value the team's support, and it is fantastic to have a company backing our membership that has national reach.
"As a result of its commitment to this programme, ITS will receive exposure via Generation Next's outreach, and feature in events run for members of the network. ITS will also have access to places on the Generation Next membership service."
ITS designs, builds, and operates a national full fibre network known as Faster Britain. Through more than 500 Faster Britain approved partners, businesses across the East Midlands can access some of the fastest internet speeds in the country – a gateway to next-generation future-proofed and productivity boosting cloud-enabled technologies.
Marie Steele, social value manager at ITS, said "We are proud to work with a wide range of organisations and charities to inspire young people and our future leaders across the country. We are delighted to establish our partnership with Generation Next to continue this. We are looking forward to volunteering our time to help businesses and people starting out in their careers across the East Midlands."
ITS joins Generation Next's cohort of partners, including headline partner University of Derby, Nottingham University Business School, Fraser Stretton Property Group, Hardy Signs, Loughborough College, PPL PRS, Nottingham Trent University Express Recruitment, Hydropath and Futures Housing Group.